2018 RiverWalk for Cancer Ambassador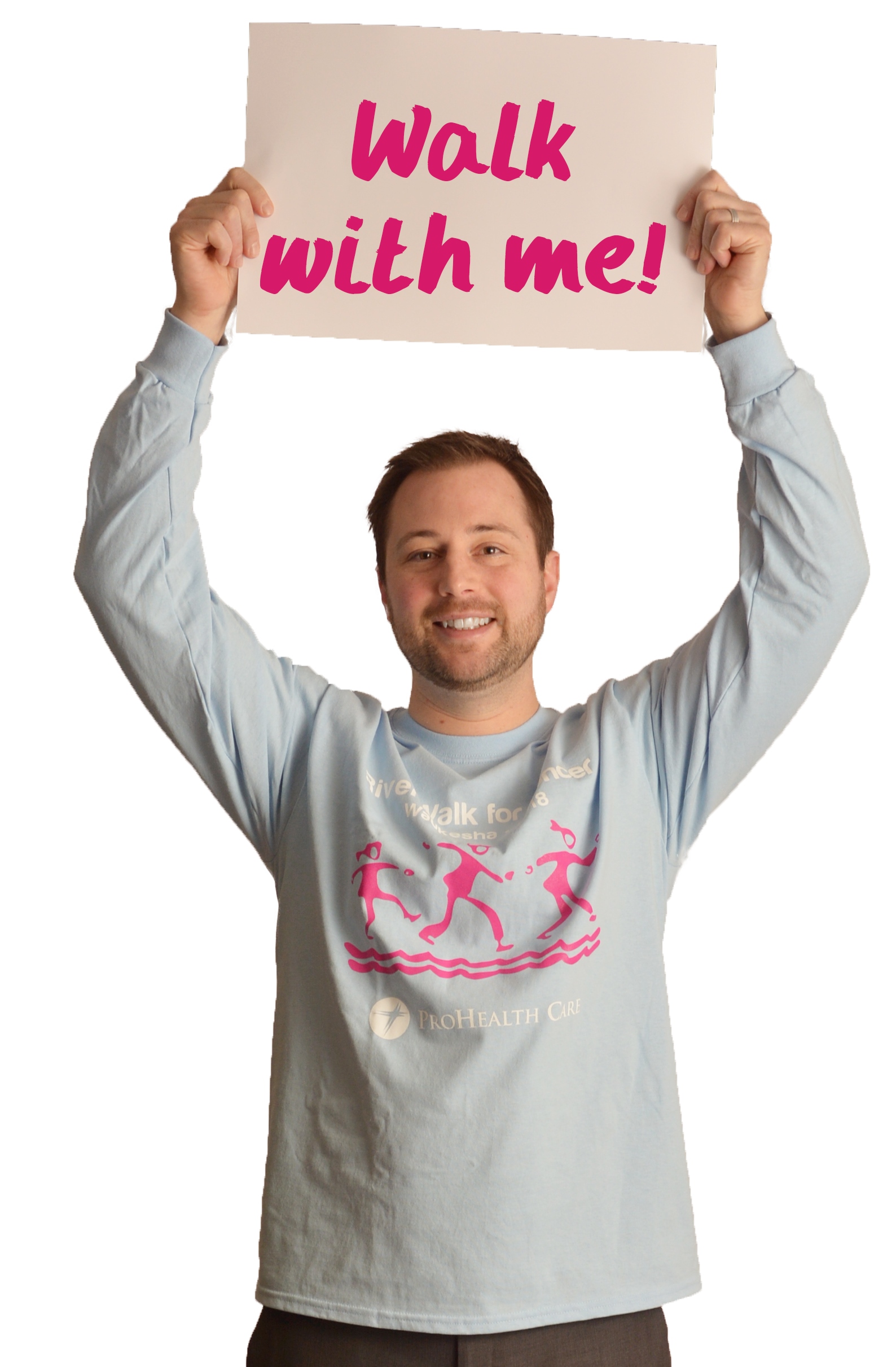 My name is Jason, and I am 34 years old. I grew up in Brookfield, WI and attended college at UW-LaCrosse where I met my wife Heidi. We have been married 5 years and have two children, Ella (2.5 years) and Owen (15 months).
In the spring of 2013 I started to experience some difficulty breathing but thought it was just seasonal allergies. Later that spring, more symptoms came about including skin rashes, drenching night sweats and swollen lymph nodes in my neck. Finally, after severe breathing issues and a fainting episode I went to an Ear, Nose and Throat specialist. At that appointment, I had a CT scan of my sinuses. The images happened to catch the lower portion of my neck and chest where the doctor saw several masses and suspected a form of Lymphoma. I hadn't gone into the doctor that day expecting to be diagnosed with cancer. I thought maybe it was allergies or a sinus issue. In August 2013, I had a fine needle aspirate biopsy completed and was diagnosed with Hodgkins Lymphoma, a form of blood cancer. Never in my wildest dreams did I expect to hear the "C" word at age 30. Receiving the diagnosis was scary and the moment you hear the "C" word it's hard not to become overwhelmed with fear. That's where the team at ProHealth Care, my family and friends stepped up.
Shortly after I received the diagnosis, I had a procedure to have my med port placed to administer chemotherapy. During my time at the hospital, they discovered an excessive amount of fluid built up around my lungs. I had a thoracentesis completed to drain that fluid. It was that night in the hospital that I met Dr. Raza. He spent nearly an hour in my room answering questions for me and my family. He was very compassionate and addressed each and every one of our questions. After talking with Dr. Raza, I knew I wanted him to be my oncologist. I started my chemo therapy treatment in September of 2013 and received treatments every other week for 6 months. The appointments typically lasted 4-5 hours and we really got to know the staff at Prohealth Care Waukesha Memorial Hospital. The nurses became like family and we could always count on them to help make us laugh, answer questions, and boost our spirits during the challenging times. I completed my final treatment in February of 2014.. In April of this year, I will celebrate my 4th full year in remission. I am beyond grateful to Dr. Raza and the staff at ProHeatlh Care; to all of my family members, friends and co-workers who supported me throughout my journey.
I had a few mottos throughout the journey:
First, "this is just a bump in the road."
Second, KCITT, "Kick Cancer in the Teeth!"
The things we experience in life are defined by our perceptions and beliefs. I believe that life's challenges can make us stronger when we choose how to define the experience. In the midst of chaos YOU still have the power to choose your attitude and define the meaning of YOUR experience.
Faith > Fear.
Jason Schrader