2018 RiverWalk for Cancer Ambassador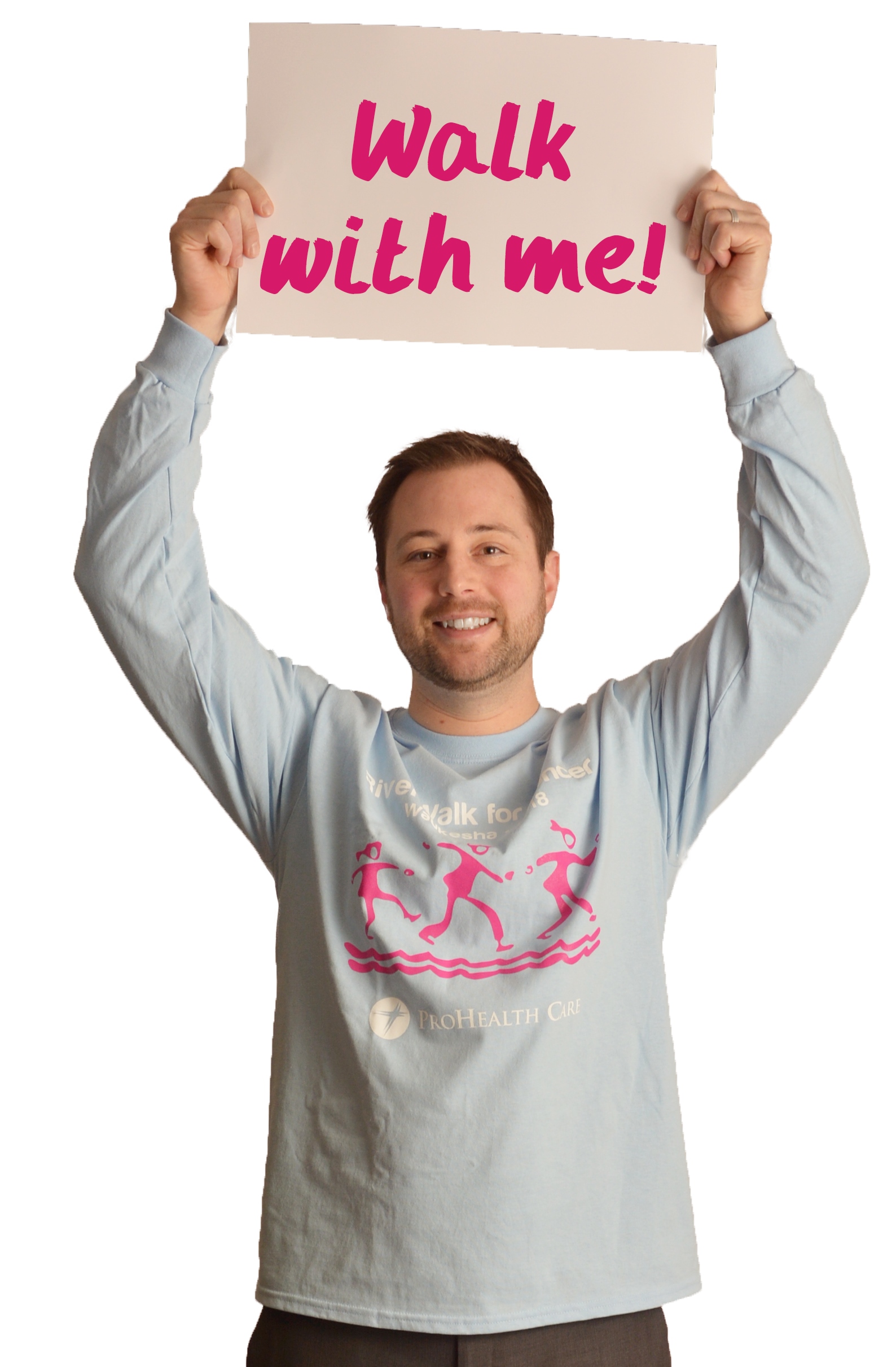 My name is Jason. I was born and raised in Brookfield, and met my wife in college at UW-La Crosse.
In the winter of 2012-13 I started having symptoms like skin rashes, difficulty breathing anddrenching night sweats. It took a while to get a diagnosis, but finally in August 2013 I had a CT scan, which showed the tumors in my neck and chest. I was diagnosed with Hodgkins Lymphoma on August 27, 2013.
I went through nine months of chemo treatments at ProHealth Waukesha Memorial Hospital under the care of Dr. Raza and the ProHealth cancer team. I did end up losing my hair and experienced a lot of the side effects as a result of the treatment (nausea, bowel issues, insomnia, etc.). It was a difficult time to say the least, but I'm fortunate to have had love and support from family and friends. In spring of 2014 I was blessed to receive the news that I was in remission.
In the summer of 2014 we found out we were expecting our first child, and Ella was born in April 2015. In November of 2016, we had our son Owen.
This spring will mark my third full year of remission, and I'm happy to be able to encourage and support other patients and their families.
Thank you for the opportunity to be this year's ambassador, and to share my story with our community and walkers.
Jason Schrader