2018 ParkWalk for Cancer Ambassador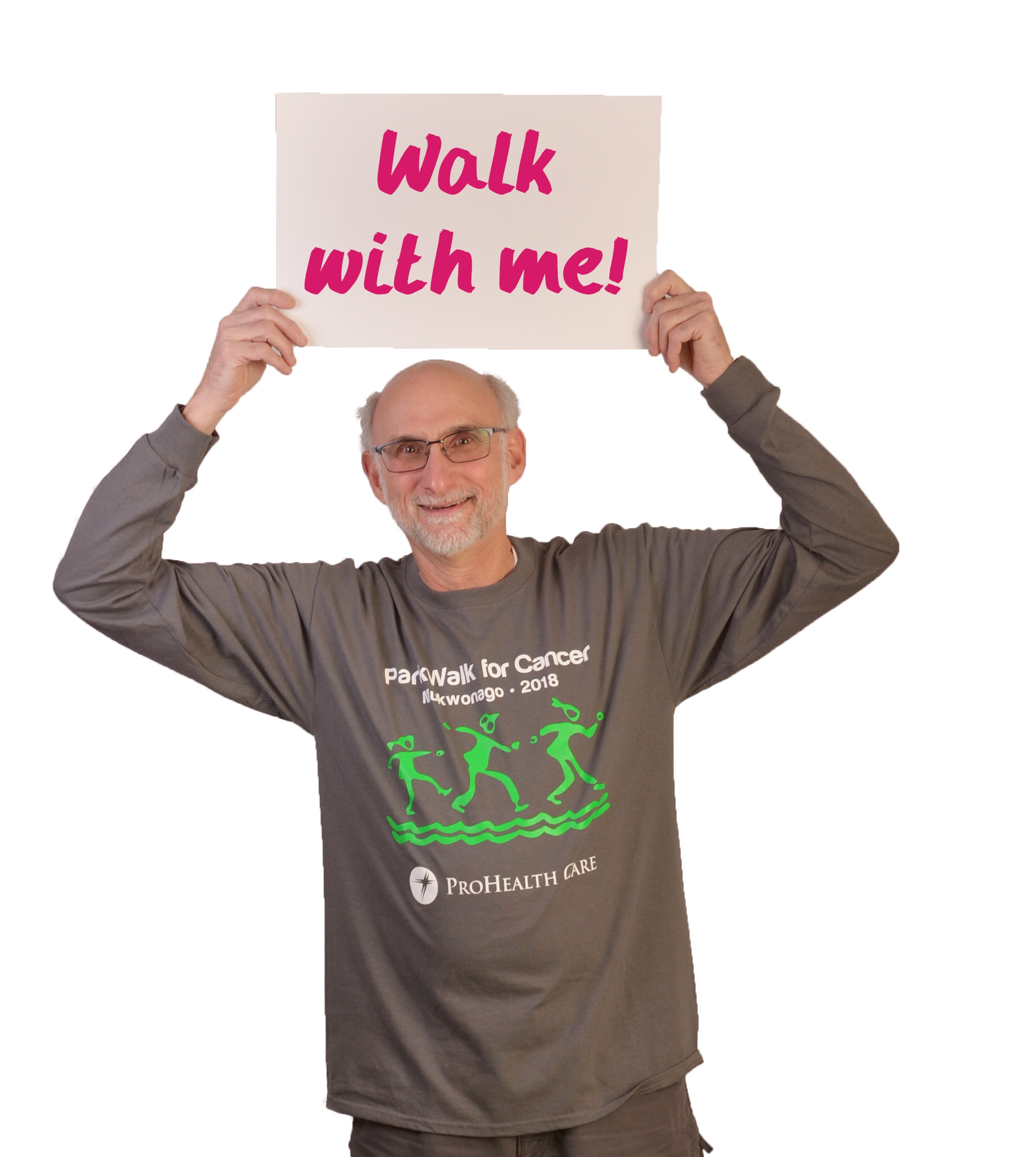 My name is Elmer, and I am 67 years my old. In March 2018, I will have been married to my beautiful wife, Melody, for 37 years. We have two wonderful children, Anna and Lukas.
In October 2014, I went to have a blood pressure prescription filled. I had no health complaints. Given my age, and the fact that I had not had a colonoscopy, the doctor who wrote the prescription suggested a colonoscopy. I opted instead to provide a sample for lab testing. The test results showed an abnormal presence of blood. Subsequent events included removal of a cancerous tumor in the colon, removal of portions of the colon and rectum, removal of numerous lymph nodes, a five-month chemo treatment process and various hospital visits for multiple surgeries. I needed emergency care for dehydration and blockages, as well as kidney stones, and I had an episode of life-threatening blood clots in my lungs.I stand here today on the shoulders of many, not the least of whom are the fine caring doctors, nurses and staff at ProHealth Care. I am especially grateful to those at the UW Cancer Center at ProHealth Care in Mukwonago and ProHealth Waukesha Memorial Hospital, as well as the ProHealth emergency services teams.
We don't choose many of the challenges set in our path, but we can, and do, choose how we respond. GRATITUDE for life, family, friends, faith and the many blessings of each day remain as a stimulus to healing and encouragement to one another.
My mother and grandmother died of cancer. Just prior to my mother's passing, she said to me she had one more job to do. She said, "I have to show you how to die" She died with grace in her heart. I hope when my time comes, I can do her legacy justice.
I have been without invasive evidence of cancer for three years now. I choose life. I choose gratitude. I revel in my hobbies- photography and playing the guitar. For the past five years, I have been hosting community music jams at our local Mukwonago library. I have met so many wonderful people, some of whom have also had, or currently have, struggles with cancer. They, like me, have chosen to actively seek out and embrace the positive. We are ALL richer for it!
Elmer Sparks